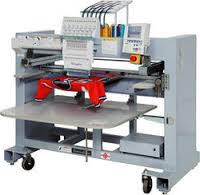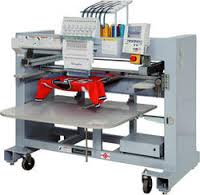 Technical characteristics
15 colours.

Embroidery area: 450x520mm.

Max speed: 1300 rpm, On caps – 1000 rpm. With stand.

XT-automat with color screen
Servomotor for a maximum productivity.
Laser pointer, integrated lighting.
Stability.
Robustness.
Easy lubrication.
Automatic color change.
Automatic detection of broken thread.
Bobbin counter.

SUPPORTS / KINDS OF EMBROIDERY

Memory back to 1600 stitches.
Embroidery on flat items.
Embroidery on tubular and caps articles.
All types of supports (tee-shirt, linen …).
Embroidery on thick fabric.
Excellent machine for small orders.
Possibility of sequin device.